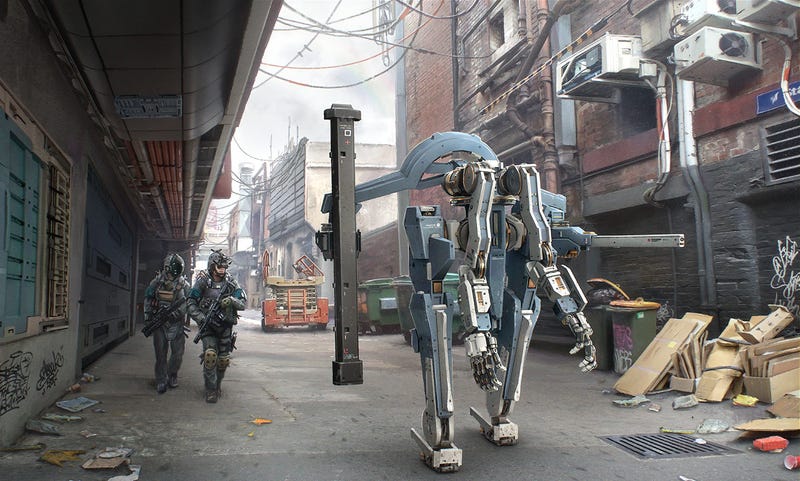 In this week's Concept Art Writing Prompt, by artist Ville Ericsson, we see a pair of armed fellows patrolling a city alley. But who are they? And what's their relationship, if any, to the robot ahed of them?

If you've been looking for writing inspiration, take a crack at our Concept Art Writing Prompt. See if you can come with a story inspired by this image, and when you're done, share it here in the comments.
And check out more of Ericsson's work at his portfolio site and his Facebook page. "Mech Alley" is featured with his permission and was spotted on r/Cyberpunk.