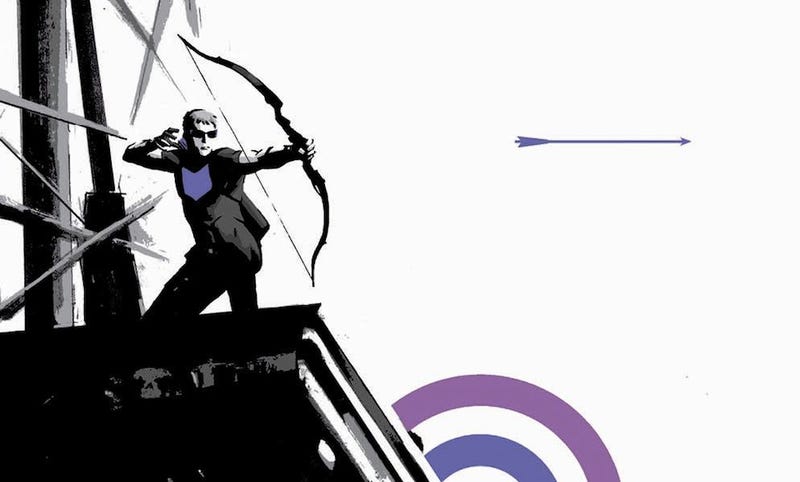 Leia fights with Luke! Batman goes extra crazy! Marvel's version of Washington, D.C., goes bye-bye! And somebody has a tiger who probably shouldn't have a tiger, all in this week's comics!
New Issues
Dark Horse:
• Star Wars #3: Leia's stealth squadron discovers a spy in the Rebel ranks, but this puts her at odds with Luke.
• Buffy the Vampire Slayer Season 9: Freefall #19: Buffy and Illyria have beaten back the Siphon, but the true horror awaits Buffy in San Francisco.
• Sledgehammer 44 #1: Dark Horse is calling this Mike Mignola's take on Iron Man. If that's not enough to make you buy it, I don't know what will.
• Other releases: Emily and the Strangers #2, Ghost #4, RIPD: City of the Damned #4, Buddy Cops.
DC:
• Batman #18: Batman grieves for his son and his partner, but his sorrow may destroy him. It'll take an unlikely friend to pull him back from the brink.
• Suicide Squad #18: Basilisk goes round 2 with the Suicide Squad, but now Amanda Waller's taking the field herself!
• Constantine #1: John Constantine, formerly known as Hellblazer, finally gets his own ongoing, which means the entirety of the New 52 is in trouble (not from him, surprisingly)
• Katana #2: Katana has joined the Sword Clan, but it looks like Steve Trevor and the Justice League oif America also has an invite for her.
• Other releases: Threshold #3, Demon Knights #18, Team 7 #6, Before Watchmen: Ozymandius #6, Batgirl #18, Saucer Country #13, Green Lantern Corps #18, Deathstroke #18, Superboy #18, Ravagers #10, Batman: Arkham Unhinged #12.
IDW:
• Locke & Key Omega #4: This issue is titled "Human Sacrifices," so that should give you an idea what's in store. Suffice it to say, the senior class of Lovecraft Academy may not need to worry about graduation.
• Mars Attacks #8: I can't find a synopsis online, but the cover shows an armed man walking hand in hand with an armed Martian, and that's awesome.
• Judge Dredd #5: Mega-City One's power continues to fail, this time leaving Dredd stranded in the middle of a deadly block war.
• Star Trek: Countdown to Darkness #3: The penultimate chapter to the comic prequel to the sequel of the original movie (which was a relaunch of a TV series).
• Other releases: Ghostbusters #2, High Ways #3, The Rocketeer: Hollywood Horror #2, Doctor Who Classic #1, Star Trek Ongoing #19, Transformers Regeneration One #89, Godzilla #11,
Image:
• The Walking Dead #108. The entire synopsis for this issue is, I kid you not, "Ezekiel has a tiger." Awesome.
• Manhattan Projects #10: A look inside the war… happening inside Alan Oppenheimer's brain.
• Fatale #13: A flashback to the adventures of the Femme Fatale of the old west.
• Other releases: Morning Glories #25, Clone #5, Mind the Gap #8, Change #4, America's Got Powers #8, Spawn #229, Where Is Jake Ellis #3, The Darkness #111, The End Times of Bram and Ben #3, Elephantmen #47.
Marvel:
• Age of Ultron #2: Washington, D.C., has been annihilated, and Earth's heroes are beaten and captured. And what does Ultron want with Spider-Man?
• Fearless Defenders #2: Valkyrie and Misty take on the Doom Maidens as Moonstar joins the fray.
• Wolverine #1: Logan ends up at the wrong place at the wrong time, but this time saving a young boy's life will have consequences even he might not be able to handle.
• Thor, God of Thunder #6: All the gods of the Marvel Universe, minus Thor, are enslaved and building something called "the Godbomb." That's… that's probably not good.
• Other releases: Alpha Big Time #2, Uncanny X-Men #3, Thunderbolts #6, Ultimate Comics Wolverine #5, Fantastic Four #5, Secret Avengers #2, Wolverine and the X-Men #26, Avenging Spider-Man #18, Avengers Arena #6, Avengers Assemble #13, Ultimate Comics X-Men #24, X-Treme X-Men #12, X-Men Legacy #7, Avengers: Earth's Mightiest Heroes #12.
Other:
• Princess Vol. 2 #2, Bloodshot #9, The Shadow #10, Bravest Warriors #6, Archer & Armstrong #8, Bionic Man Annual #1, The Standard #2, Legend of Oz: The Wicked West #6, Night of the Living Dead: Aftermath #5, Robert Jordan's Wheel of Time: The Eye of the World #33.
Trade Paperbacks and Hardcovers
Dark Horse: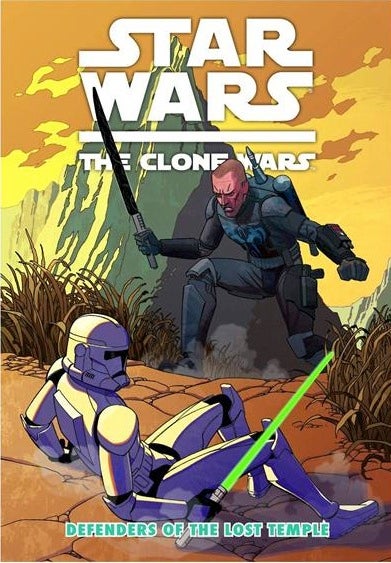 • Buffy the Vampire Slayer Season 8: The acclaimed, epic and official continuation of the BtVS TV series is collected in one hardcover library edition.
• Star Wars Clone Wars: Defenders of the Lost Temple: While a group of Clone Troopers examine an abandoned Jedi Temple, one soldiers tries to figure out his own identity despite his origin.
• Other releases: Chronicles of Conan Vol. 23: Well of Souls and Other Stories, Blade of the Immortal Vol. 26: Blizzard, Tokyo Babylon Vol. 1.
DC:
• Earth 2 Vol. 1: The Gathering: In this parallel DC universe, Batman, Superman and Wonder Woman have all fallen, forcing a new group to try to stop Apokalips' invasion.
• American Vampire Vol. 5: While America is in the midst of McCarthy-ism, the real threat goes unnoticed. Which means Skinner, Pearl and pals have only one place to go – Hollywood.
• I, Vampire Vol. 2: Rise of the Vampires: Andrew Bennett is no longer on Earth, but his absence causes trouble for vampire society and the humans they prey on.
• Other Releases: Batman: Brave and the Bold: Small Miracles, Superman Vs. Zod.
IDW:
• Star Trek Ongoing Vol.4: A variety of stories include how Scotty met his little buddy Keenser, a look at the new "Mirror" universe and something called "The Redshirt's Tale."
• The Crow: Death and Rebirth: After an American student itudying in Tokyo has his Japanese girlfriend taken from him, the Crow makes his own visit to Japan.
• Other releases: Ghostbusters Vol. 4: Who Ya Gonna Call, Pound Vol. 2: Ghoul's Night Out, G.I. Joe Disavowed Vol. 7.
Image:
• Chew: Omnivore Edition Vol. 3: The bizarre cases of Tony and Toni Chu, FBI agents who get psychic visions of the past and future (respectively) of anything they eat.
Marvel:
• Hawkeye Vol. 1: My Life As a Weapon: The long-awaited first trade of Matt Fraction's acclaimed Hawkeye series, the best superhero book on the stands... yes, even though Hawkeye doesn't have superpowers. Fraction has turned Hawkeye into the Everyman of the Marvel universe, and made a character who was once a Green Arrow knock-off into essential comics reading.
• Guardians of the Galaxy Vol. 2: Tomorrow's Avengers: The GotG team up with the Avengers to stop the rampaging Michael Korvac, who has the powers of a demigod, along with several other classic GotG adventures.
• Avengers Season One: An all-new, modernized reinterpretation of the formation of Marvel's premiere superhero team.
• Essential Captain Marvel Vol. 2, Superior, X-Factor Vol. 19: Short Stories, Avengers Vs. X-Men: Avengers Academy, Wolverine: Rot, Marvel Universe Vs. the Avengers.
Other:
• Adventure Time Mathematical Edition: The insanely great comic version of the hit Cartoon Network cartoon get collected in a pretty collectble hardcover. It's indeed mathematical.
• Other releases: Hand-Drying in America, Channel Evil, Garth Ennis' Jennifer Blood Vol. 3.
As usual, here's the list of everything being released to comic stores tomorrow, and you can find your nearest comic retailer here.