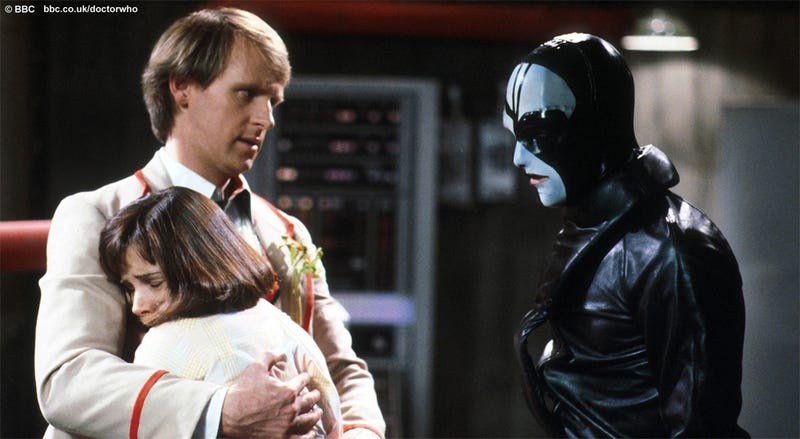 Doctor Who fans voted "The Caves of Androzani" the best story ever a few years back. Now here's your chance to find out why. A digitally remastered copy of "Caves" is showing in San Francisco and New York (and possibly other cities) this Saturday.
This event is courtesy of BBC Home Entertainment, and there will be some awesome Doctor Who product giveaways.
Here are the details of the San Francisco screening. Sadly I won't be there after all, because I have to do a press event for Pacific Rim. But come and have a sonic screwdriver in my honor!
Saturday, June 29
Doors and cash bar open at 4:00PM
Event begins at 5:00PM
Suggested donation of $5-$10 per person at the door helps us bring you more films and events like this! No one turned away for lack of funds — but seating is limited and is first come, first seated. Get here early to get a good seat!
The Variety Preview Room Theatre
The Hobart Bldg., 1st Floor — entrance between Quiznos and Citibank
582 Market Street @ 2nd and Montgomery
San Francisco, CA 94104
Don't Drive — BART/MUNI Montgomery Street station is right at our front door, and parking in San Francisco sucks!!! Street parking ($3.50 per hour) is metered M-Sat., til 6PM; find a parking garage here.