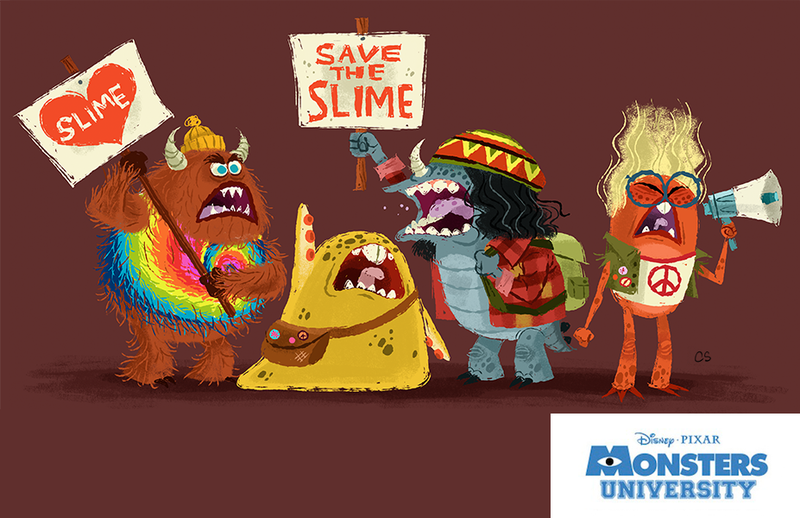 It's no secret that every Pixar film comes with loads and loads of production artwork, as artists tinker with the character designs. Chris Sasaki's character designs would look great in a hand-drawn Monsters University cartoon.
Although some of Sasaki's designs were eventually realized in 3D, his bubbly style is fantastic all on its own. And we'd love to watch a college monster show where the students sport tie-dye fur and horned acne.
You can see more of Sasaki's concept designs, including earlier iterations of the Oozma Kappas, at his blog.
Monsters University [Chris Sasaki via Cartoon Brew]