Back in May of 2009, we predicted that Christian Bale and The Machinist's Brad Anderson would be teaming up again to bring J.G. Ballard's Concrete Island to life. Looks like that film is finally moving forward, according to various online reports. So, who's ready to see Bale lose his mind, a ton of weight, and eat his own car?
Many moons ago Bale told us at the Terminator Salvation junket that he and his "director friend" were trying to secure the rights to a mysterious Ballard novel, which we later confirmed to be Concrete Island and director Brad Andreson. Today it seems like the team has finally made some headway on their film.
Anderson updated We've Got This Covered that The Machinist screenwriter was currently working on the screenplay:
I've got another project that Scott Kosar, the writer of The Machinist is writing. It's based on J.G. Ballard's novel called Concrete Island. It's an urban survival story that Christian Bale is attached to be in.
G/O Media may get a commission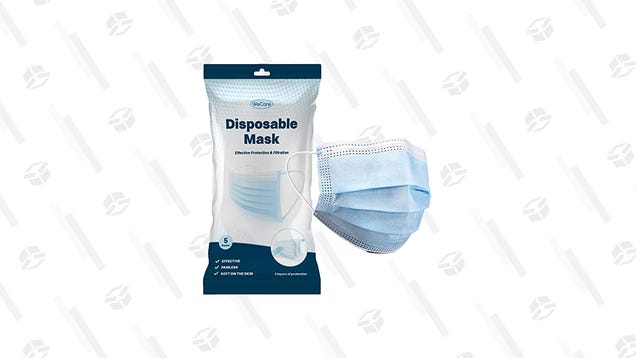 WeCare Disposable Masks With Elastic Earloops- 5 Pack
Hey, we'll take that progress! Concrete Island is a difficult story and we're not sure anyone else Bale could take on such a heavy and physically demanding role. Here's the premise, a rich man crashes his jaguar on a manmade concrete island, surrounded by a motorway. He's stranded there unable to leave the "concrete island" and has survive on the contents of his luxury sports vehicle. As time passes he slowly starts to lose his mind, as castaways so often do. This story is begging to be made into a giant one man show. Let's hope they follow through.