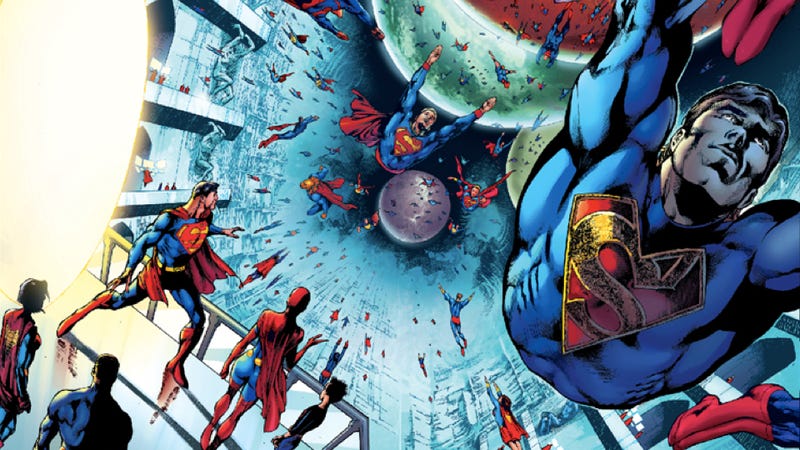 Chris Roberson—writer of Superman: Grounded and I, Zombie—joins us this week on io9's Geek's Guide to the Galaxy podcast to talk about comic books, writing the Man of Steel, and Lex Luthor's hair.
Art by Eddy Barrows via DC Comics
The Geek's Guide to the Galaxy is hosted by John Joseph Adams and David Barr Kirtley.
You can download the MP3 for this episode here, subscribe to The Geek's Guide to the Galaxy podcast feed here, and browse other episodes here.
Read on for this episode's fabulous SHOW NOTES!
0:00 Introduction
Interview: Chris Roberson
1:28 Interview begins
1:33 Is Chris a real Superman fan?
1:53 Dressing up as Superman for an entire year
2:37 How many Superman comics has Roberson written?
3:06 What has Superman been up to for the past 10 years?
4:54 Which cities should Superman visit in Superman: Grounded?
5:48 Reaction and feedback to Superman: Grounded
7:02 1992's The Death of Superman
10:03 All-time favorite Superman tales
11:36 Some of the strangest things to happen in Superman comics
14:15 The origin(s) of the conflict between Superman and Lex Luthor
17:51 Working on a character with a long, convoluted history
20:23 Is Superman too powerful to be interesting?
21:52 Superman on TV and the Silver Screen
25:38 Advice for kids who want to write superhero comics
27:09 Who are some other superheroes Roberson would like to write for?
27:35 Superhero: The Secret Origin of a Genre
29:52 What other comic book projects is Roberson working on?
31:00 "I believe in Superman the way some people believe in Jesus"
32:40 End of interview
Dave and John talk about superheroes
32:50 Episode 40 of Geek's Guide to the Galaxy with Marjorie M. Liu
33:17 Dave and John chat about Superhero movies, beginning with Green Lantern trailer
34:14 John wants to talk about Alfred Bester, who apparently didn't write the Green Lantern oath
35:16 The mysterious life and death of F. Gwynplaine MacIntyre
37:35 The trailer for Captain America
39:19 Should actors also be fans of the superhero they're portraying?
40:00 How did John get interested in Captain America?
41:51 The trailer for Thor
43:20 The trailer for X-men: First Class
44:47 Superheroes in prose fiction
45:00 "Captain Fantasy and the Secret Masters" by Tim Pratt (Podcastle)
47:06 "Dr. Diablo goes Through the Motions" by Saladin Ahmed (Strange Horizons)
48:30 Uncomfortable Plot Summaries
49:07 Pandemonium by Darryl Gregory
51:08 Soon I Will Be Invincible by Austin Grossman
51:23 Nobody Gets the Girl by James Maxey and Playing for Keeps by Mur Lafferty
51:41 Wild Cards, edited by George R.R. Martin
52:09 Masked, edited by Lou Anders
52:31 "Thug" by Gail Simone
53:09 Women in Refrigerators
54:01 Who Can Save Us Now?, edited by Owen King and John McNally
55:05 The Darker Mask: Heroes from the Shadows, edited by Gary Phillips and Christopher Chambers
55:39 Superheroes, edited by John Varley
56:52 Superhero RPGs
58:16 Is George R.R. Martin obsessed with rolling new superheroes?
59:04 Wait? The word "Superhero" is a registered trademark?
1:00:46 Stan Lee's Pow! Entertainment suing A Fat Rabbit for trademark infringement
1:03:31 Marvel Zombies and its porn faces (Discussion Thread)
1:06:40 Show wrap-up
Thanks for listening!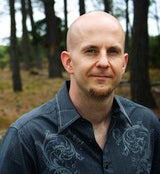 John Joseph Adams is an anthologist, a writer, and a geek. He is the bestselling editor of the anthologies By Blood We Live, Federations, The Improbable Adventures of Sherlock Holmes, The Living Dead (a World Fantasy Award finalist), Seeds of Change, andWastelands: Stories of the Apocalypse. His most recent books are The Living Dead 2 and The Way of the Wizard, and he is currently assembling several other anthologies, including Brave New Worlds and The Mad Scientist's Guide to World Domination. Barnes & Noble.com named him "the reigning king of the anthology world," and his books have been named to numerous best of the year lists. In addition to his anthology work, he worked for more than eight years as an editor at The Magazine of Fantasy & Science Fiction,and is currently the editor of Lightspeed Magazine and Fantasy Magazine.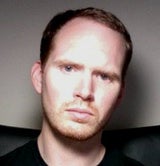 David Barr Kirtley has published fiction in magazines such as Realms of Fantasy, Weird Tales, Lightspeed,Intergalactic Medicine Show, On Spec, and Cicada, and in anthologies such as New Voices in Science Fiction,Fantasy: The Best of the Year, and The Dragon Done It. Recently he's contributed stories to several of John's anthologies, including The Living Dead, The Living Dead 2, and The Way of the Wizard. He's attended numerous writing workshops, including Clarion, Odyssey, Viable Paradise, James Gunn's Center for the Study of Science Fiction, and Orson Scott Card's Writers Bootcamp, and he holds an MFA in screenwriting and fiction from the University of Southern California. He also teaches regularly at Alpha, a Pittsburgh-area science fiction workshop for young writers. He lives in New York.
Snownotes compiled by podtern Aidan Moher
Friend us on Facebook and follow us on Twitter. If you enjoy the show, please consider making a donation via PayPal.