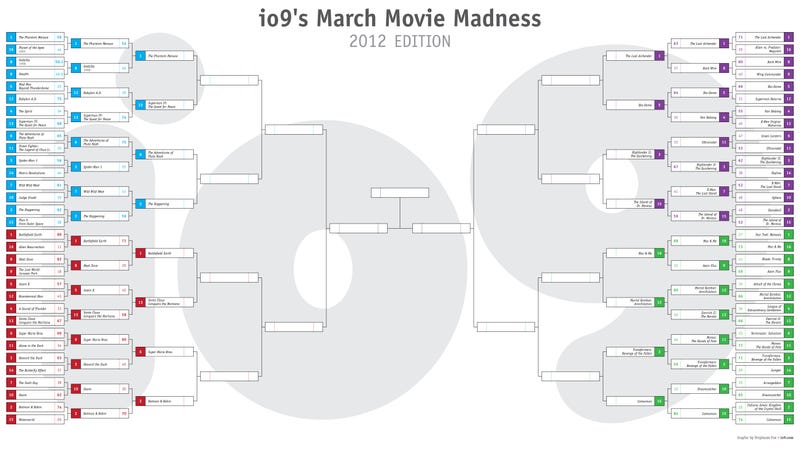 Crown the very worst scifi movie ever made! It's down to the sweet sixteen and it's going to get ugly. The Happening goes up against Eddie Murphy's Pluto Nash. What was the biggest upset from the last polling? Dreamcatcher losing to Catwoman! It's horrible movie madness! Madness we tell you! VOTE NOW!
You can find all the polls down below. As far as criteria for voting goes, we leave it in your hands. Vote by how you feel. What makes a bigger flop: shattered expectations, or just general crappiness? It's up to you to decide. Today marks the first round. The polls will be open from today to 11 PM PST tomorrow. Here's the official schedule:
Sweet Sixteen: TODAY
Elite Eight: Tuesday, March 27th
Final Four: Thursday, March 29th
Championship: Monday, April 2nd
VOTE RIGHT NOW for the movie you think deserves the title of Worst Scifi Movie Ever Made. This round of polling ends tonight at midnight PST.