Just like in the United States, young-adult and middle-grade novels about magic and strange worlds are selling like baozi in China. Among the most popular, according to a new article in China Daily: Luoling's Magic, an eight-book series about "a 13-year-old alien girl who's brought up on Earth." These books have sold 1.5 million copies already.
It sounds as though the huge demand for YA/middle-grade science fiction and fantasy was being met by translated Western books — but now Chinese authors are making a concerted effort to step up and produce their own works. China's Children's Press and Publishing Group just held a symposium with its top 50 children's authors, to talk about how their original stories can "shine." The two-day symposium included the launch of 20 new novels, including two books by Wang Junxin, an 18-year-old from Fujian Province.
You can read more about Luoling's Magic at this site, which looks like it's been run through a really hideously bad version of Google Translate. It's the only English-language description of the books I can find, sadly.
G/O Media may get a commission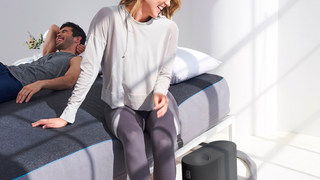 Eight Sleep Pod Cover