New vampire news is bleeding out all over the internet. The Fright Night remake picks up steam, a new True Blood poster hits, plus Twilight gets the Dreamgirls director to helm Breaking Dawn.
Fright Night Remake
Anton Yelchin has signed on to star in the Fright Night remake. While we're happy that Hollywood is making scary vampires again, we're a little miffed that they roped in a perfectly good actor with a promising career like Yelchin and tied him to the front of this sinking theme. Fright Night doesn't need a reboot: It's perfect as a shining beacon of 1980s horror-comedy.
We loved Yelchin in Star Trek as Chekov, and he was the least horrible part about Terminator Salvation as young Kyle Reese. So, in that sense, we really hope this reboot works out for him, because we'd like to see him in more things. As for the film itself, it's being made by Craig Gillespie, the director of Lars and the Real Girl. The plot seems pretty similar to the original: a teen is convinced his new neighbor is a vampire. But the deciding factor on whether of not Fright Night will be a success rests on the shoulders of one Evil Ed. Will the movie have this pivotal character, and who they will get to play him?
True Blood
Next up, here's a high res look at the latest True Blood promotional poster...so far so good. We're loving the marketing for this season, and fingers crossed the double work place reference means we might see a few IT business vampires.
G/O Media may get a commission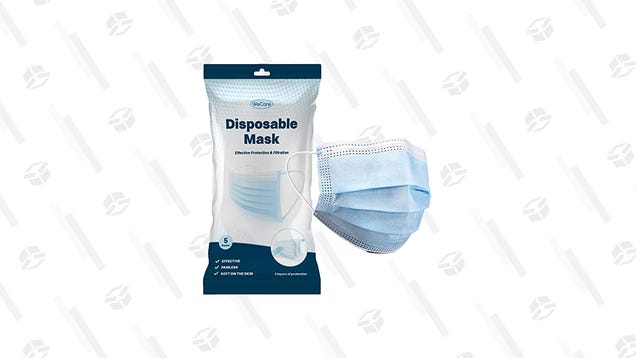 WeCare Disposable Masks With Elastic Earloops- 5 Pack
Twilight
And finally, the biggest fanger news of the day: Deadline is reporting that Bill Condon is in talks to direct the final Twilight movies, based on the book Breaking Dawn. If it works out, this is a coup for the vampire franchise. Having the exceptionally gifted Bill Condon on the Breaking Dawn film means it might actually be good. He's getting the most difficult and graphic book to shoot [spoiler: Bella's nasty birthing scene] but we think that's a good thing. He can help elevate the material so it is at least haunting and engaging, which so many critics felt the previous installment failed to be.