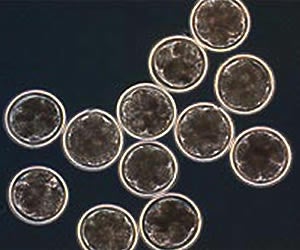 Research into human/animal "hybrid" embryos has hit a roadblock in the UK with all funding refused, and one of the three leading scientists in the field leaving the country in part, perhaps, due to disillusionment with hostility to his work.
Britain's Independent newspaper reports on what it calls the "driving out" of human/animal embryo research, citing the refusal of funding for three separate projects in the field:
Every one of the three projects to develop embryonic stem cells from cloned embryos created by fusing human cells with animal eggs has now been abandoned, after publicly-funded research councils refused to back the studies aimed at developing new treatments for incurable illnesses ranging from heart disease to Parkinson's.

Two of the projects fizzled out earlier this year and the third is now understood to have ended after a funding application was aborted and the research licence issued by the Human Fertilisation and Embryology Authority (HFEA) expired in July without being renewed, The Independent has learned.
In addition, Warwick University's Professor Justin St. John - one of only three license holders for research in this field under the British Human Fertilisation and Embryology Act, has accepted a job offer from Monash University in Melbourne, Australia. Of the other two license holders, one has left the research field to work in industry, and the third now works in Spain. An Op-Ed from Liberal Democrat party science spokesman Dr. Evan Harris quotes the head of the British Medical Research Council as assuring that funding was not turned down on moral grounds, but the fact remains: Without the necessary funding, all British research in the area has stopped. Score one for the end of science.
Vital embryo research driven out of Britain [Independent.co.uk]