For those times when your innate mutant abilities simply won't cut it, the Brooklyn Superhero Supply Company offers supplemental superpowers in convenient carry-home canisters.
The Brooklyn Superhero Supply Company raises funds for the New York chapter of 826 National, a non-profit founded by authors Dave Eggers and Vendela Vida that helps students with creative and expository writing. Each outlet has its own fantastical shop, such as the Echo Park Time Travel Mart we've mentioned in the past.
The Brooklyn shop sells everything from capes to robotic sharks to secret identities, but there's something especially wonderful about the understated packaging of their home-brewed superpowers, which also come in Immortality ("not an effective strategy for putting off student loans"), Chaos ("not as fun as it sounds"), Cloning Fluid ("You'll only have to buy one bottle. Ever."), and Omnipotence.
[Brooklyn Superhero Supply Company via Lovely Package]
G/O Media may get a commission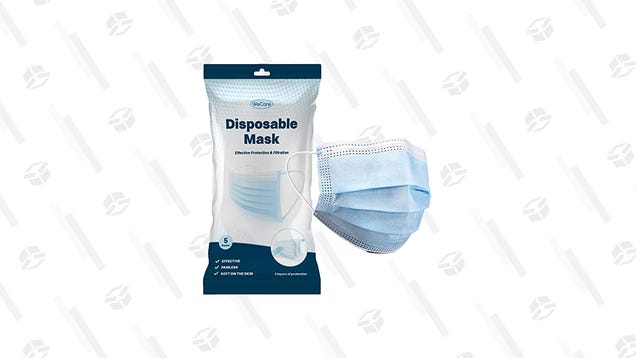 WeCare Disposable Masks With Elastic Earloops- 5 Pack