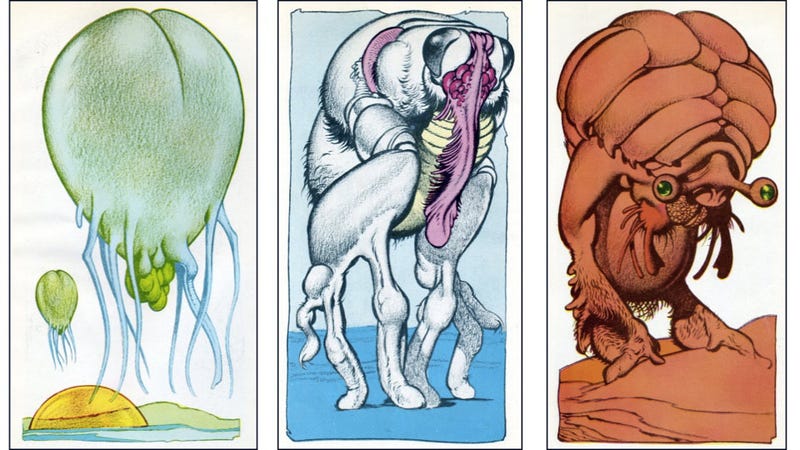 In the early 1950s, illustrator Edd Cartier provided a batch of weird, colorful drawings to accompany the text in an anthology called Visitors of Space. And somehow he managed to produce a set of aliens who look so much like genitals that I did a double take. I'm not sure if his penis-headed and vadge-mouthed organisms were intended to look quite so . . . naked. But if they weren't, Cartier has a lot of explaining to do. Especially when it comes to that green phalloscrotoballoon on the left there.
Cartier was a widely-published pulp magazine artist, whose work appeared in everything from The Shadow to Astounding Science Fiction. His work here is a kind of bizarre cross between Dr. Seuss and H.P. Lovecraft. He worked steadily throughout most of the twentieth century, and died in 2008 at the age of 94.
See more of Cartier's images at Golden Age Comic Books
Here's the 1951 book that all these images come from. I love the way the arrangement of the aliens on the cover manages to make them look even more like weird genitals than they do by themselves.