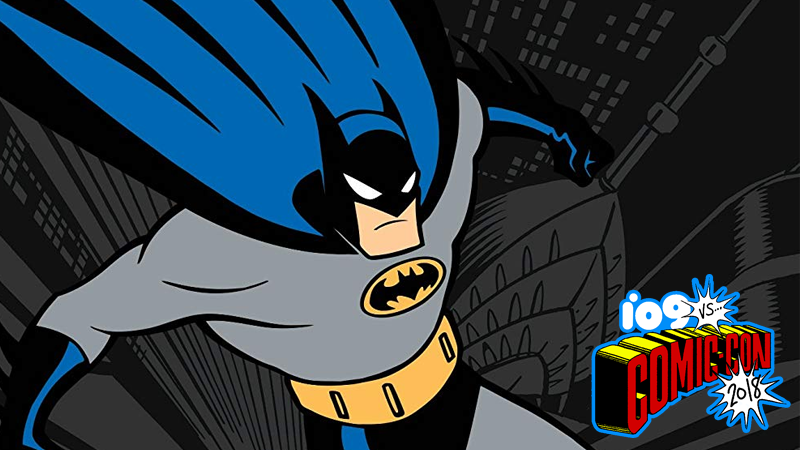 We've known for a while that a full HD remaster of the iconic '90s Batman cartoon was on the way. But now, we know when one of the most beloved takes on the Dark Knight will be available in high-definition for the first time: October 16.

Confirmed at San Diego Comic-Con last night at a panel celebrating 25 years of Batman: The Animated Series, the long-awaited Blu-ray release—remastering the show in 1080p HD—will finally drop in just three months.
According to Syfy, the set will collect all 85 episodes of Batman: The Animated Series, the 24 episodes that made up Batman: The New Adventures, and the movies Mask of the Phantasm and Batman and Mr. Freeze: Sub Zero. The limited edition box set will also feature behind-the-scenes featurettes about the show, a collection of postcards depicting key moments from the series, and three Funko Pops of Harley Quinn, Batman, and the Joker in their BTAS costumes. Here's the cover to the set, which is now available to preorder on Amazon for $113:

Lovely! If you don't particularly want to shell out on a lavish box set, the two remastered seasons of Batman: The Animated Series will also launch on the DC Universe streaming service this fall, ahead of the Blu-ray's release.