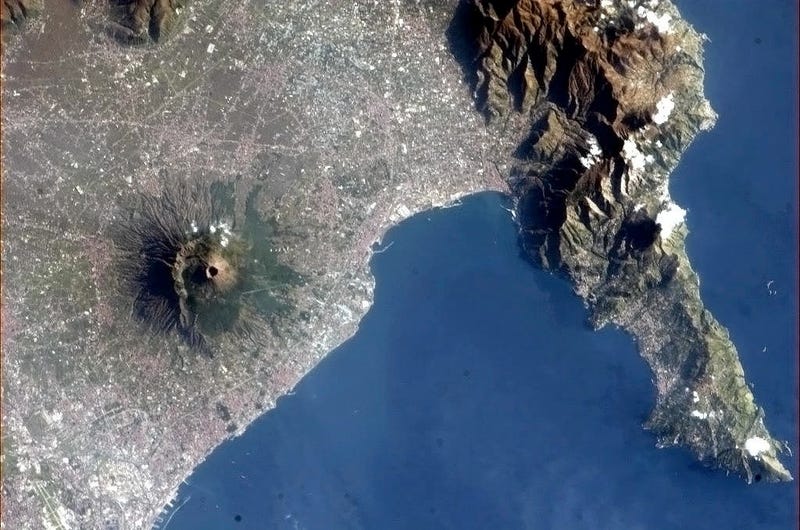 Here is what Mt. Vesuvius looks like from orbit. It looks like we're going to have a year of awesome space snapshots now that Commander Chris Hadfield is on board the International Space Station, and tweeting lots of gorgeous Earth porn. He's working as a flight engineer now, but getting ready to be commander of the next expedition. It's great to see him sharing his excitement about his work far above the planet. Here are some of his best snaps from the past few days. Click the images to enlarge.
It's the Alps, looking almost like they could be on another planet.

Here's Long Point, Lake Winnipeg. You can see where this region gets its name.

Here's a shot taken by Kevin Ford from the ISS of the Soyuz rocket that brought Hadfield up to the space station. You can see Earth, the Moon, and the Soyuz — "like science fiction into fact," Hadfield wrote.

Here's Prince Edward Island. Follow Commander Chris Hadfield's tweets for more beauty, science, and fun.