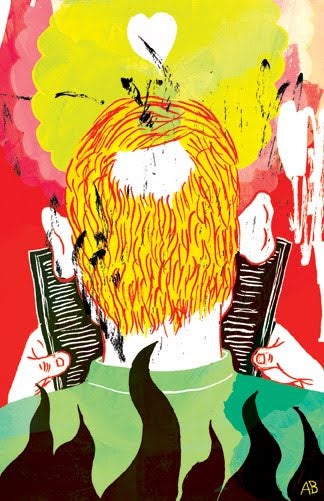 Gary Shteyngart, author of the hit novel Super Sad True Love Story, tells the L.A. Times he wanted to set his novel after the collapse of the United States. But the disaster scenarios he came up with kept coming true.
When he began the project in 2006, Shteyngart planned to write a science-fiction story set at the time of the collapse of the United States. But as he penned fictional disaster scenarios, many of them actually happened. He discovered that "we live in such a fast-paced society that the moment you want to write about something, that instant is gone. The only way to capture the present is to write about the future."
Image by Ana Benaroya.