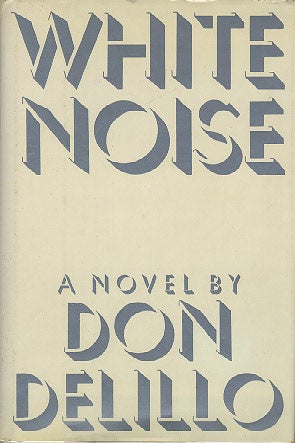 Don DeLillo, author of the famous literary novel White Noise, has supplied The Atlantic with a review of the third track from Taylor Swift's latest album – eight seconds of static that were briefly made available to Canadian iTunes customers earlier this week.
Notably, much of what DeLillo had to say about the track he'd said before:
In the silence, there is solitude. In the solitude, there is silence. This is the whole point of technology. It creates an appetite for immortality on the one hand. It threatens universal extinction on the other. Technology is lust removed from nature. It is purity. It is clarity. It is bravery. The world is full of abandoned meanings. In the commonplace I find unexpected themes and intensities.

The noise evolves. It succumbs to the inertia of music, of industry, of reality. All plots tend to move deathward. This is the nature of plots.
The track, a mistake, was quickly removed from iTunes – but not before skyrocketing to Number 1 on iTunes in Canada.
Read the rest of DeLillo's review at The Atlantic. For an unedited version, see here.