In July, the io9 Book Club read Genevieve Valentine's Mechanique: A Tale of the Circus Tresaulti. Now Valentine is coming to answer your questions about the book tomorrow, July 29.
She'll be popping into the comment thread on this very post July 29 between 1:00 and 2:00 PM Pacific Time. Start posting your questions for her now, and she'll answer as many as she can. She might even be tempted into talking about her short stories and upcoming book projects, too!
Please be polite!
NOTE: If you're wondering what this whole io9 Book Club thing is all about, you can read about our past meetings here. We meet once per month to discuss a book, and then the author joins us for a chat. In August, we're meeting on the 23rd to discuss The Dervish House by Ian McDonald.
G/O Media may get a commission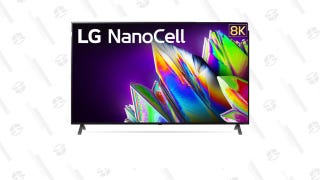 LG 75-Inch 8K TV
Photo by Ellen Datlow.