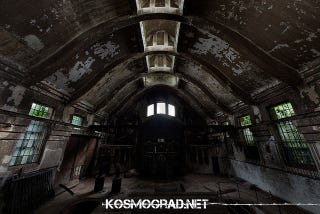 Usually the phrase "abandoned sewage treatment plant" doesn't conjure up attractive images, but this plant in northwest Germany is rusting quite gracefully. Years of neglect have done little to detract from the beauty of the original industrial architecture.
kosmograddotnet took all these photos, many of which are composite images. This plant, built in the early 20th century, once regulated the flow between a nearby river and the city drain system. Now it's a draw for urban explorers looking to study the building's architectural details.
You can see more photos of the plant on kosmograddotnet's Flickr account and the blog District Noir.
[via reddit]