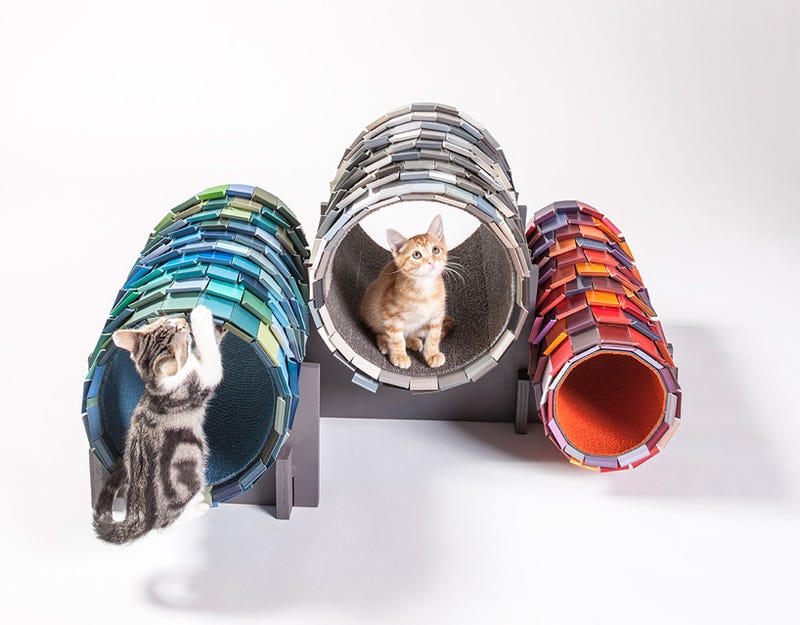 A group called "Architects for Animals" held a feline-focused benefit in LA earlier this week. 14 different firms were each commissioned to each design a distinctive cat shelter, "resulting in an exhibition of idiosyncratic spectacles for habitation and play," reports DesignBoom.
While NAC Architecture's scheme clads three tubes in colorful panels (above), this design (below) by Lehrer Architects stacks a chaotic arrangement of metal angles for climbing and resting:
HOK opted for a more earthy look, with these stacked, house-like structures:
See more images at DesignBoom.