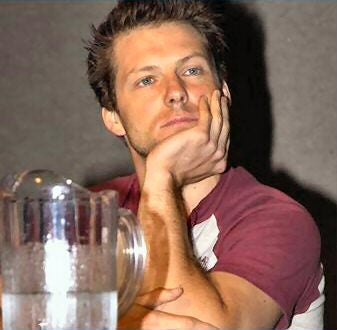 It was only yesterday that I wondered whether the stars of Battlestar Galactica were cursed to a post-BSG life of bad roles in minor shows, or whether it was their choice to slum it for awhile and recuperate. And now I may have my answer, courtesy of Galactica's Jamie Bamber, explaining why he wouldn't want to be the new Doctor Who.Bamber told UK site Digital Spy that the thought of following David Tennant terrifies him:
Those would be very big shoes to fill - if I'm going to be honest it would be very daunting to take on an icon like Doctor Who. It's right at the core of British television and to take that on is a big challenge. I think it's a very enviable one for whoever gets it, but I'm not actively seeking it. I think I'm too scared to actually want it.
And, just to be clear, he's not saying that because he's hooked on Tennant's version of the character:
I was a huge fan of Doctor Who as a kid, as I think every kid my generation was. It was the only compulsory viewing as a young boy in this country... I haven't really seen much of the new Doctor Who, Chris Ecclestone or David Tennant, although the bits I have seen David Tennant is amazing in it.
Meanwhile, Rich Johnston is reporting that Paterson Joseph has been offered the role, and accepted... Bamber: 'I'm too scared to play The Doctor' [Digital Spy]