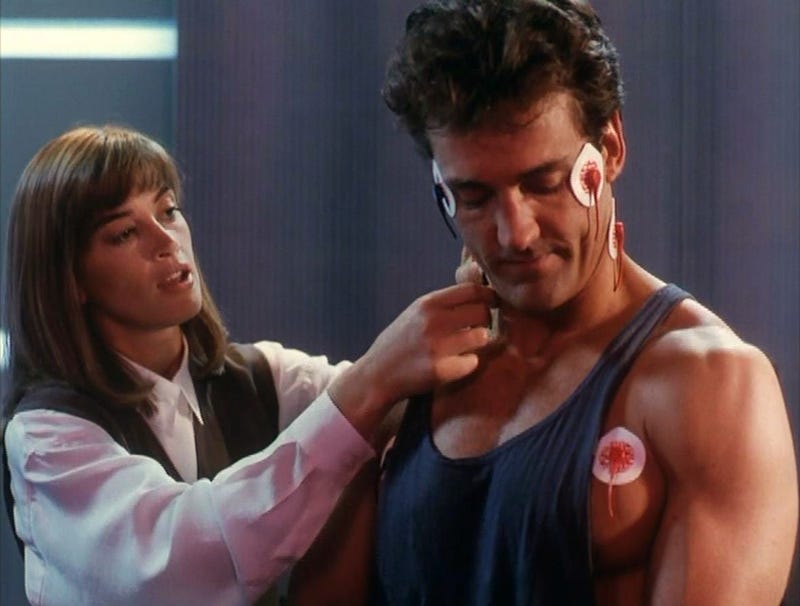 We knew that TV's original Barry Allen, played in the 1990 series by John Wesley Shipp, had been cast in the new Flash TV show as Barry Allen's dad. But now his co-star Amanda Pays joins him, reprising her original character Dr. Tina McGee — another S.T.A.R. Labs scientist helping the Flash understand his powers.
However, I'm going to take a wild guess and say that McGee will no longer be The Flash's love interest on the new series. If not because of the 31-year age difference between the two, then because the new show has actually cast an Iris West this time, who is the Flash's more traditional gal pal.
Anyways, I want more classic Flash characters on the new Flash. Obviously Mark Hamill is going to be too busy with the new Star Wars movies to reprise his role as the Trickster, but what about getting the evil one-episode villains Philip Moses, who was played by a then-totally unknown Bryan Cranston?! Hmm? Cranston has about 900 things to do than to play a random bad guy on a CW show? Okay, fair enough.
[Via IGN]