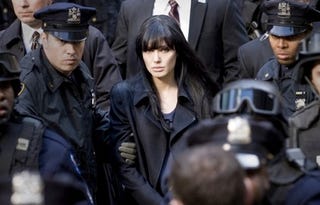 Check out Angelina Jolie using her underwear as the ultimate spy gadget. New clips from the espionage flick Salt are starting to look a lot more Macgyver and a lot less James Bond. Which may be for the best. UPDATED.

SALT Exclusive Clip: Stunning Escape

Trailer Park Movies | MySpace Video

Salt is out July 23rd.