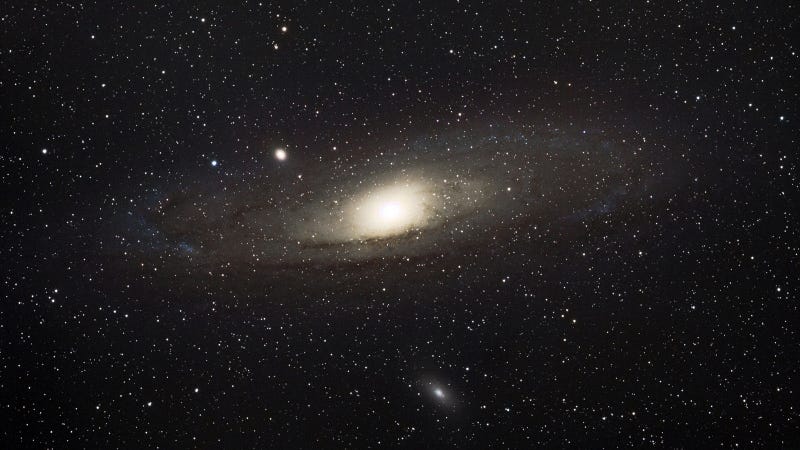 M31, the Andromeda galaxy, has seldom looked as beautiful as it does in this photo by astrophotographer Jonathan Edgecombe, using a DIY setup. See a couple more of his gorgeous Andromeda pics below.
The photo above, and the one directly below, were taken using a "HEQ5, TS 65Q and diy autoguider using ST80." And an exposure time of two hours and 27 minutes. Totally worth the wait:
And here's one more:
Tons more photos over at Edgecombe's astrophotography Flickr group.