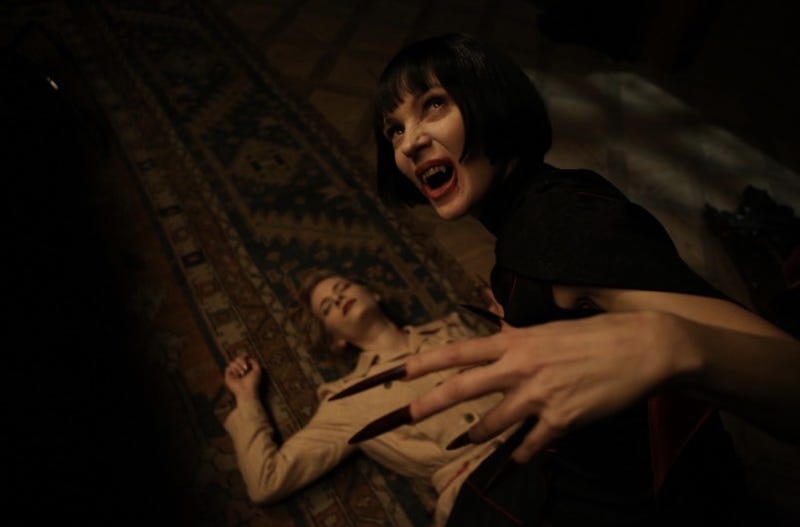 We could live 500 years and not encounter a vampire movie funnier than What We Do in the Shadows, but German-language entry Therapy for a Vampire also looks promising. It's about a certain ancient Count who seeks help from Sigmund Freud to sort out his ennui... with mixed results.

In this clip, first posted by Entertainment Weekly, Freud interviews his new patient about a long-ago love affair—not realizing, of course, that statements like "she made me what I am today" refer to a very specific aspect of his (immortal, blood-sucking) life.
Here's the official synopsis for David Ruehm's comedy, followed by the campy trailer:
Vienna, 1930. Count von Kozsnom has lost his thirst for life, and his marriage cooled centuries ago. Fortunately, Sigmund Freud is accepting new patients; the good doctor suggests the Count appease his vain wife by commissioning a portrait of her by his assistant, Viktor. But it's Viktor's headstrong girlfriend Lucy who most intrigues the Count, convinced she's the reincarnation of his one true love. Soon, the whole crowd is a hilarious mess of mistaken identities and misplaced affections in this send-up of the vampire genre, proving that 500 years of marriage is enough.
Therapy for a Vampire opens June 10; check out a list of theaters here.