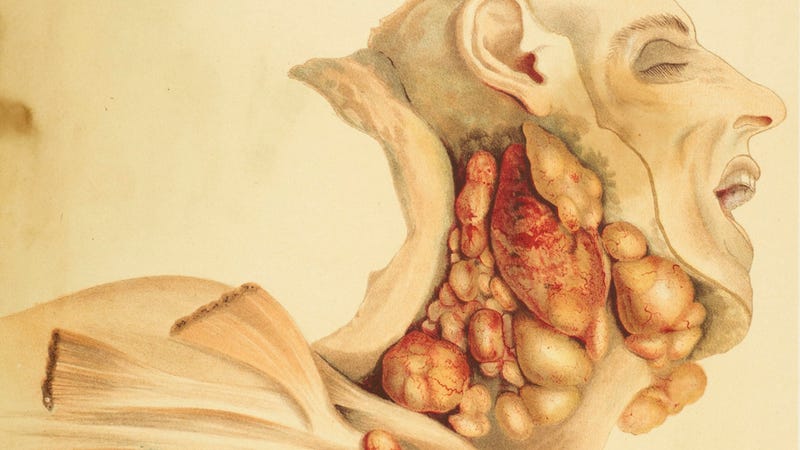 Delicate, beautiful, and terrifyingly gory, antique medical drawings give us a window on the history of science. Over at Indiana University Bloomington's Lilly Library, there's an incredible display of historical anatomical drawings. Here's a gallery.
According to the University:
"Visualizing Disease," an exhibition of pathological illustrations from the 16th century to the mid-19th century on display now at the Lilly Library on Indiana University's Bloomington campus, is believed to be the first of its kind, drawing together images of various diseases, internal lesions and dermatological conditions in a single display. Many illustrations were the first published image of a specific condition or disease. One illustration is a reproduction of the original watercolor that pathologist Thomas Hodgkin used in 1832 when he lectured about a new condition he had identified. That condition is known today as Hodgkin's lymphoma.

"Typically, artists have been interested in the human body and the beauty, harmony and proportion of its parts. When you deal with disease, you are dealing with the opposite of that — there's no beauty, harmony or proportion, but the images can be very powerful," said exhibit curator Domenico Bertoloni Meli, a professor in the Department of History and Philosophy of Science in the College of Arts and Sciences.
Read more at Indiana University.