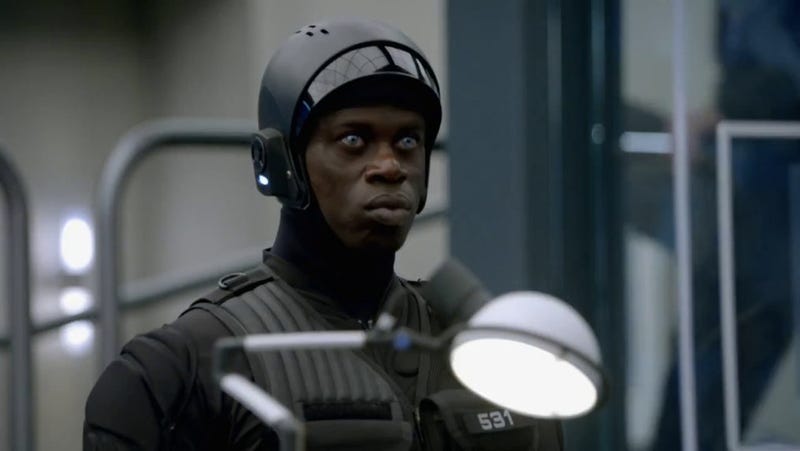 The most anticipated new series for the fall, Almost Human, just revealed some interesting news. They've lost a co-runner of the series, and this makes us nervous.
Deadline just broke the news that showrunner Naren Shankar is leaving Fox's Almost Human starring Karl Urban and Michael Ealy, leaving showrunner and show creator J.H. Wyman in the wind.
Backed by J.J. Abrams' Bad Robot, the show is set in the future where a hard-boiled cop (Urban) who DOESN'T like robots is partnered up with a — surprise! — robot (Ealy). It actually looks pretty gorgeous, and we love, love, love Urban, so fingers crossed this departure doesn't make bad waves in the series.
As for the reasons behind Shankar's departure? According to Deadline, Shankar joined the team after upfronts and was brought on to keep the show centered as a police procedural. Shankar, who's worked on Grimm, CSI and Farscape, brought the genre cop goods while Wyman made his name on Fringe.
But we guess it didn't work, cause Shankar is out and Wyman is continuing on as the sole showrunner. Almost Human will premiere on November 4th.