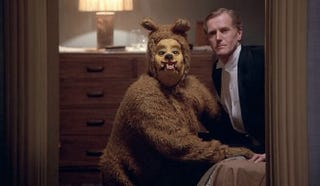 Well, color us intrigued. Gravity and Little Princess director Alfonso Cuarón is rumored to be next in line to direct The Shining prequel. Interesting...
Schmoes Know is reporting that two close sources with knowledge of the project have spilled the beans that Hollywood's new director darling Cuarón could lens the long-awaited horror prequel Overlook Hotel. Whether or not he wants the job remains up in the air.
This is the second Cuarón rumor this week! But as much as we'd love to see his involvement in the Harry Potter spin-off project (which he is also allegedly tied to) we'd kind of rather see a high art Cuarón horror movie.
Could be good. Could be really good.