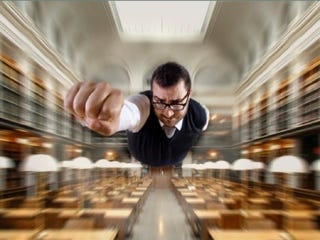 Alex Proyas and Summit have just nabbed the rights to Daniel H. Wilson's latest novel AMP a book about what happens when technology gives the disabled superpowers.
Robopocalypse author Wilson (whose latest novel is being directed by Steven Spielberg) has finally sold the rights to his latest unfinished work, AMP, to Summit and director Alex Proyas. According to Deadline, Proyas is attached to produce, but he may wind up directing.
The novel itself is "set in a world where the technology designed to make the disabled whole, turns them into supermen," and supposedly started a little Hollywood fervor with its District 9-like undertones. On the author's blog, Wilson calls the book a, "techno-thriller that explores and expands the definition of what it means to be human."
Image via Computer Science For Fun.