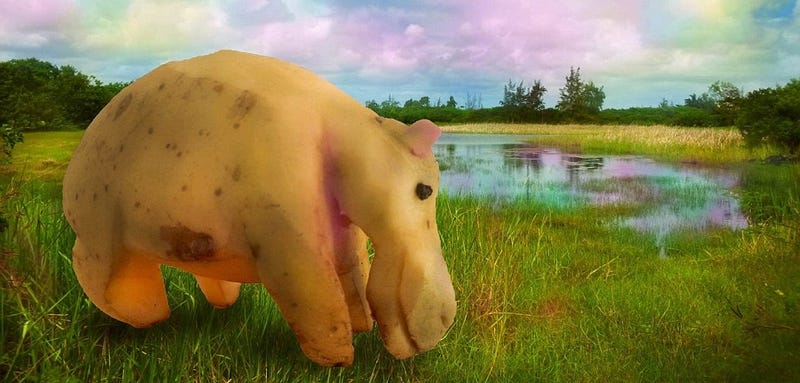 British artist Alex Matthews carves absolutely delightful creatures from fruits and vegetables, like this potato-hippo (above) and this parsnip-giraffe "paraffe" (below)!
AND THIS WALRUS CARVED FROM A SWEET POTATO!
Omg and this sloth carved from a sultana. Hanging from a tree, even!
All photos via Al Mode Art's Facebook page. Follow Matthews on Instagram here.
H/T Daily Mail.