It's been a year since the Marvel's Agents of SHIELD spinoff starring Mockingbird and Lance Hunter died an ignominious death. And since then, the question has lingered: will they ever return? And now we know at least one will.

According to Entertainment Weekly, Nick Blood is returning for the fifth season of Agents of SHIELD, reprising his role as the mercenary-turned-SHIELD agent who, last we saw, had been disowned by the organization in season 3. He and Adrianna Palicki were set to star in a spinoff called Marvel's Most Wanted, but ABC ultimately canned the project.
Right now, there's no information about what Lance Hunter will be up to on the series, which will return after Inhumans has finished its run, or whether we'll see or hear anything about Mockingbird. (Palicki herself is busy over on The Orville on Fox. Of course, if the reviews are any indication, she'll be free to return soon.)
In any case, here's a totally-not-posed image of Hunter looking over a page from the Agents of SHIELD script that I'm almost entirely positive is blank.
G/O Media may get a commission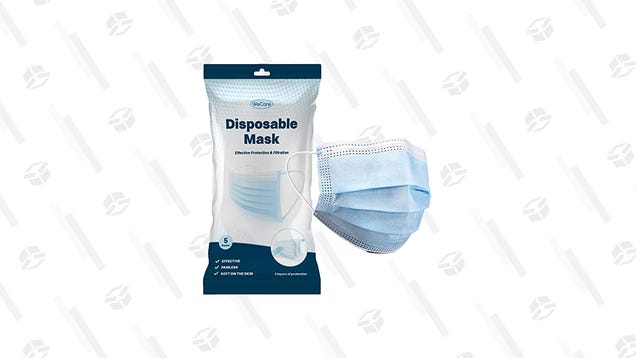 WeCare Disposable Masks With Elastic Earloops- 5 Pack