We all knew this day would come. When something is popular, you have to wring out every single drop of cash from it. So it's no surprise that Walking Dead is rumored to be getting a video game adaptation.
1UP is reporting that Telltale Games sent them a mysterious invitation to an event where they will be announcing a video game "based on a just-launched property from the TV and comic book world whose popularity is changing life as some know it." OK, this doesn't outright say that it's Walking Dead, but that description sounds a hell of a lot like WD, plus we can't think of any other show that is changing life as we know it — that started as a comic.
Also Telltale Games is responsible for big, big movie to video game adaptations like Back To The Future and Jurassic Park. So we really can't see them wasting their time on something that isn't poised to make a lot of money. And yes, a geek-friendly zombie-killing game would probably make a ton of money. It might even be a little fun. But we fear making a WD game is venturing into Watchmen video game territory.
We can't wait for the scene when the player has to (spoiler) chase around your undead daughter and pull out all of her zombie teeth so you can keep her decaying carcass hidden inside your apartment. Because you still love her! And you know, for points!
However, if the game's done right with a slow burning character arc that builds like the books, we may change our tune. Fingers crossed!
G/O Media may get a commission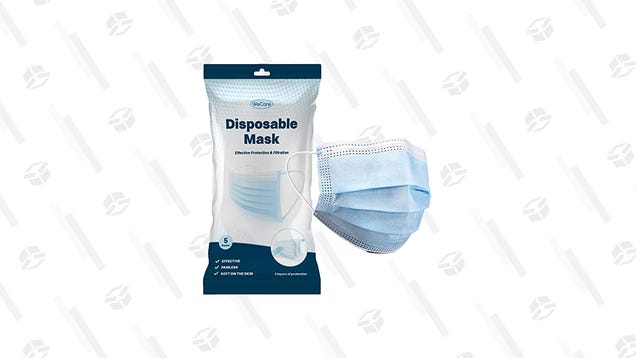 WeCare Disposable Masks With Elastic Earloops- 5 Pack
[via Kotaku]