Toys and Collectibles
Action figures, statues, exclusives, and other merchandise. Beware: if you look here, you're probably going to spend some money afterwards.
Welcome back to Toy Aisle, io9's weekly roundup of all the cool new toys that could drain our wallets in the near future. This week, Hot Toys gets imperial, the John Wesley Shipp figure of our dreams arrives, and Hasbro unleashes Carnage (and Venom). Come take a look!

---
Jurassic World: Fallen Kingdom Lego Sets
You still have to wait until June 7 to see the actual movie. But if you're pining for any details you can get about Jurassic World: Fallen Kingdom, on April 16 Lego will be releasing its first three sets based on the upcoming sequel. Lego Juniors T. rex Breakout ($50) and Lego Duplo T. rex Tower ($30) are both squarely aimed at kids, but each feature a big Lego T-rex, so still might be worth considering. Then, Blue's Helicopter Pursuit ($40) includes a well-armed chopper, a tiny Chris Pratt, and a Lego version of Blue the Velociraptor, who we're really hoping Pratt gets to ride in the movie. [Lego]
G/O Media may get a commission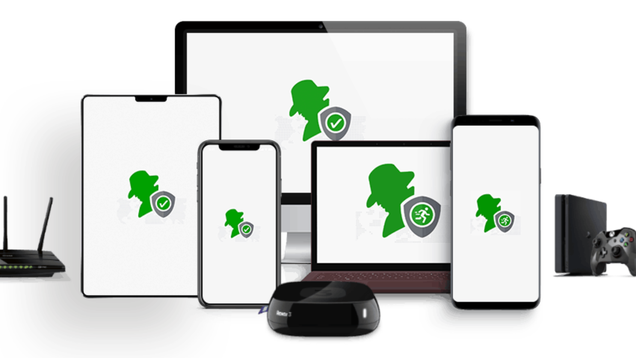 ibVPN Ultimate VPN Service (1 Year)
---


Hot Toys Deluxe Emperor Palpatine and Royal Guards
Sure, you can buy Hot Toys' figure of Emperor Palpatine—based, thankfully, on his appearance in Return of the Jedi, rather than the over-exaggerated makeup of Revenge of the Sith—on his own, complete with walking stick and bits of Force lightning to zap any unruly young Jedi friends. But is an Emperor really an Emperor without a throne to sit on, or guardsmen to flank him? Sadly, Hot Toys doesn't yet have a bank-busting bundle of the whole set, but you can get a deluxe Emperor that comes with his throne and then a couple of guards for good measure on your own, can't you? Or at least you can when they release early next year. [Hot Toys]
---
Mattel DC Comics Signature Collection Batman & The Flash
Realizing there are countless action figures of recent versions of Batman and the Flash, Mattel has teamed up with DC Comics for a new 6.5-inch Signature Collection that starts with the Batman Forever version of the Dark Knight (played by Val Kilmer) and the '90s CBS version of the Flash (played by John Wesley Shipp). They each come with a display base and a pose-friendly flight stand, as well as 26 points of articulation, but is that enough to justify a $53 price tag for a two-pack, or $25 for just Batman? [BigBadToyStore via Nerdist]
---
Marvel Legends Venom and Carnage
It's going to be a while before we start seeing merchandise for the new Venom movie on shelves, but a little thing like "not being able to reveal movie merchandise" isn't going to stop Hasbro from teasing oodles of comics-inspired toys of Venom and his longtime rival Carnage that will release in time with the movie later this year. Revealed through The Hollywood Reporter, new toys include 6" scaled versions of Venom and Carnage as part of the Marvel Legends line (above, $20 each), deluxe-sized 12" Titan Hero Series versions ($10 each) for younger kids fans of wildly violent alien entities, and even a special 6" two-pack of the symbiotes with alternate designs ($20). Symbiotes for everyone! [Hasbro via THR]
---
Playmobil RC Racers
Through some recent collaborations, Playmobil has released some of the best toy cars you can buy for your kids if you're a gear nut. But we're hoping the toymaker eventually adds the remote control functionality of its new RC Racers line to its Porsche lineup, which let your kid's Playmobil figures cruise around the playroom using an included remote, or a free app running on your iOS or Android mobile devices. There's three versions of the Playmobil RC Racers available now: The Turbo Racer, the Rocket Racer, and the RC Roadster, and each will set you back $40, plus the cost of seven AAA batteries. [Playmobil]