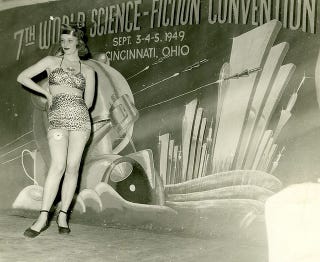 Science Fiction Chronicle's Andrew I. Porter has posted a ton of amazing photos of fan gatherings going back as far as the 1920s — many of them sent to Porter by super-fan Forrest J. Ackerman.
Here are a few of our favorites, including this amazing photo of the seventh Worldcon, in 1949, featuring Lois Miles, a model and science fiction fan hired to serve as "Miss Science Fiction" at the convention. Check out tons more photos at the link. [Flickr via SF Scope]
Phil Bronson and Forrest J. Ackerman in their room, with equipment.
A woman, probably Karen Anderson, in vampire costume at Worldcon, probably around 1958.
Walt Daugherty in his famous Thousand Dollar Costume — the shoulderpads and helmet were made of plastic, a very expensive material at the time — at the third Worldcon, Denvention.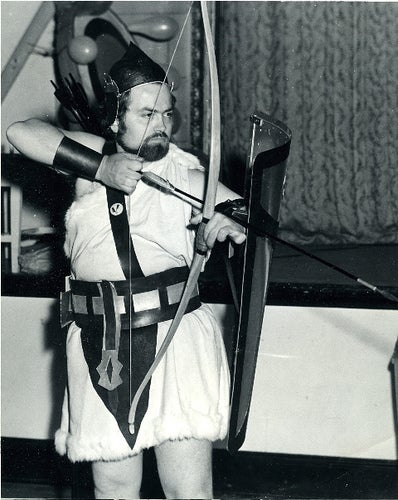 Bruce Pelz in Edgar Rice Burroughs-themed Panthan costume.