I can not find the status of China, and strange USA is in the best area....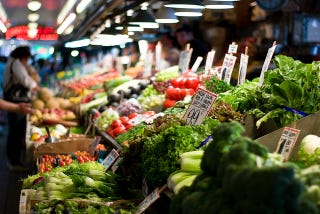 A new interactive graphic from Oxfam takes a look at the overall food quality in every country. Find out why the Netherlands came in first and Chad came in last.
To make the rankings, they used four different criteria. First that there was enough food for everyone to eat, next that people could afford it, then that the food available was of a good quality, and finally, the health of the diet as measured by the prevalence of diabetes and obesity. The U.S. came in with an overall ranking of 21, unless you look only at the health category, in which it came in at 120 out of 125.
You can use the full interactive graphic — which combines data from the Food and Agriculture Organization, the World Health Organization, and the International Labor Organization — here:
Top image: Robert S. Donovan / Interactive Graphic: Oxfam