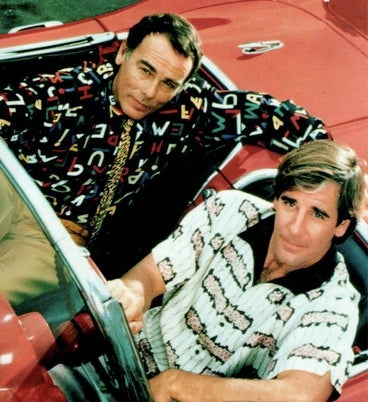 Oh Boy! We did not see this coming: Scott Bakula himself released some info about a Quantum Leap movie. Which is supposedly being handled by a big time Hollywood producer — but with a new Sam Beckett.
Blastr picked up on this little tidbit that was announced at the "A Leap of Faith-A Quantum Leap Retrospective" at Comic-Con. Apparently, Scott Bakula dropped this bomb to the crowd:
The good news is that Don [Quantum Leap creator Donald P. Bellisario] is working on the film script and has a big time Hollywood producer who wants to do it ... It's about time. But what I always thought would happen, happened ... [that he's now too old for the role]. But Dean [Stockwell, who played Al] and I will have a part in it somehow.

Don did say that as he was writing, he told me he was having trouble, 'getting you and Dean out of my head.' But I know he will do it.
We did know about a possible Syfy reboot of Quantum Leap, but this is the first we've heard about a full-fledged film. Perhaps they are one and the same? Who knows at this point? Still, we really hope that Dean Stockwell reprises his Al role — it's timeless!