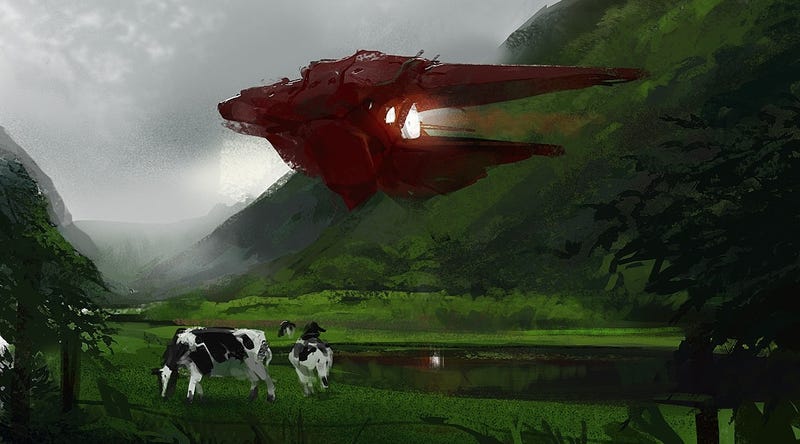 There's nothing like ending the day with a quiet ramble past the misty fields, full of gentle starships put out to pasture. I've always thought it was humane that starships are allowed to retire to such a beautiful place once they can no longer withstand the rigors of wormhole travel.
It's nice that they have those cows for company, too. Sometimes you can hear them debating the finer points of cosmology late into the night.
Al Crutchley is a concept artist in England. You can see more of his work in his gallery.
Spotted on Concept Ships!