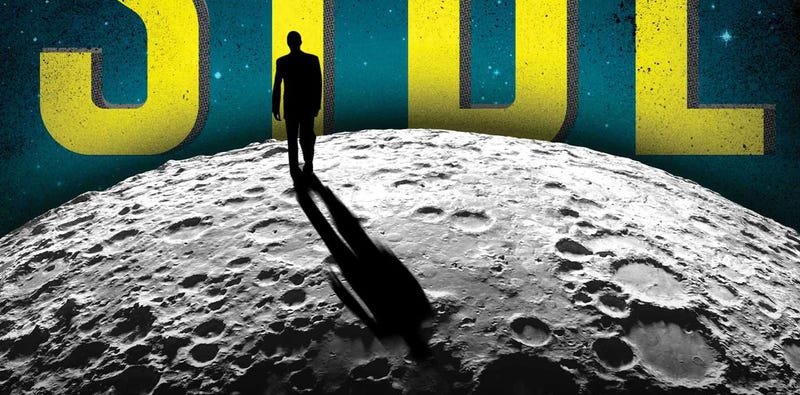 The Dark Side, Anthony O'Neill's novel about an android gone amok on the Moon and the detective sent to stop him, is making its way to the movies. The eBook was only released two months ago—but now, a screenwriter has been attached to adapt it.
That writer is Javier Gullon, who'll adapt The Dark Side for producers including Oscar-winner Steve Zaillian. He previously wrote Denis Villeneuve's trippy film Enemy, as well as a spec script called 478, which has Arnold Schwarzenegger attached to star.
20th Century Fox picked up The Dark Side several months before it was first published this past June. The story centers on a Moon-based prison where an android has gone on a murderous rampage and a "down on his luck" detective is set on the case. It sounds like Alien 3 meets Terminator meets Chinatown.

And while it's always awesome to hear about potentially new, exciting science fiction stories coming down the pike, it's also important to remember one thing. Gullon has yet to write this. So while it sounds good in theory, for the movie to get made the script has to be good enough to get a director interested. Then the studio, director and producers have to settle on a vision, budget, cast and more before this comes close to a green light. But who knows? All the best movies were at this stage at one point, too.