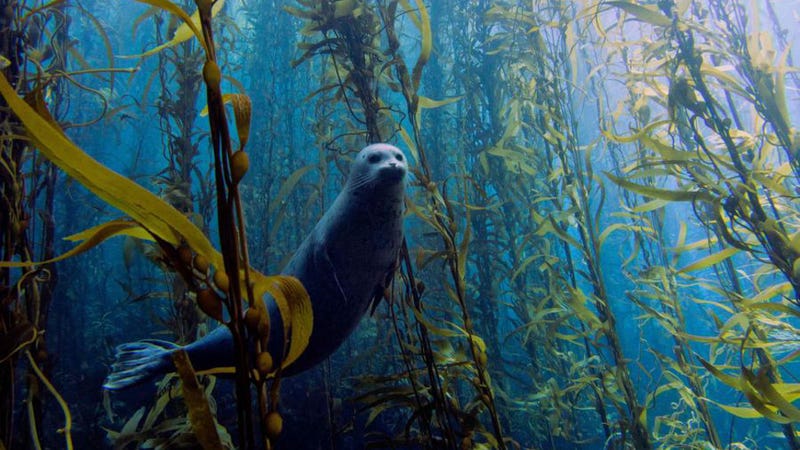 Amateur photographer Kyle McBurnie took this dreamy wide-angle photo in the Pacific Ocean off the coast of San Diego — a picture that earned him top prize in the 2013 Annual Underwater Photography Contest.
Top image: Best Overall Kyle McBurnie, California Harbor seal (Phoca vitulina) in a kelp forest at Cortes bank, near San Diego, CA.
The University of Miami's Rosenstiel School of Marine and Atmospheric Science recently honored McBurnie's photo, along with a batch of other impressive snapshots. Contestants had to be amateur photographers who earned no more than 20% of their income from photography. Categories included wide-angle, macro, and student-submitted photos.
Here are some others:
Macro 1st Place, Beth Watson, Missouri: An anemone shrimp in Puerto Galera, Philippines.
Wide-angle 2nd Place, Joseph Tepper, New York, Spinner dolphins (Stenella longirostris) in a small inlet off the Kona coast, Hawaii.
Fish or Marine Animal Portrait 1st Place, Steven Kovacs, Florida: A juvenile lionfish during a night dive in Roatan, Honduras.
Plenty more here.
[Via Huffington Post]