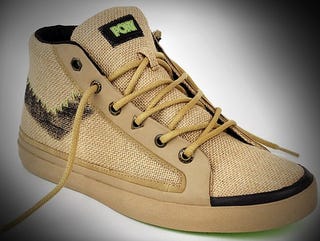 As if we could get any more excited about Shane Acker's 9, they've brought out limited-edition 9 shoes. Last year, Focus Films put out the drool-inducing Coraline kicks, and now these shoes, which are well worth inflicting robot death for.
I've already started a personal savings fund to acquire Marty McFly's 2015 Trainers, and totally botched the limited edition Coraline ebaying back and forth, (turns out you need MONEY to purchase them) — but these Pony sneaks will not get past me. Check out the green bottoms. Who's going to bet they have glow-in-the-dark soles, just like the green little life goo the ragdolls pass around in the flick...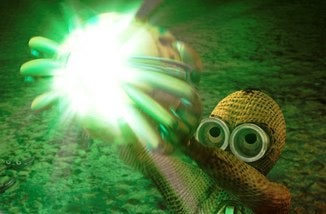 Nice. No idea when these hit the stores, but we'll keep you all updated. Shane Acker's animated end of the world film, however, will be released on 9/09/09.