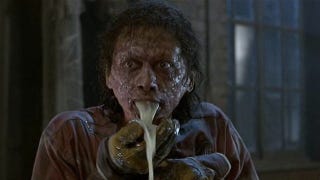 Last year David Cronenberg revealed that he had penned a sequel to The Fly. But swiftly after this news was released Fox pulled the plug on Cronenberg's project. And now we know why.
In an interview with The Playlist, the director revealed his plans for the sequel.
"It wasn't really a remake, it was more of a sequel or a sidebar. It was a meditation on fly-ness. None of the same characters or anything and, of course, with an understanding of modern technology. It was something I was very pleased with and it was a disappointment not to get it made."