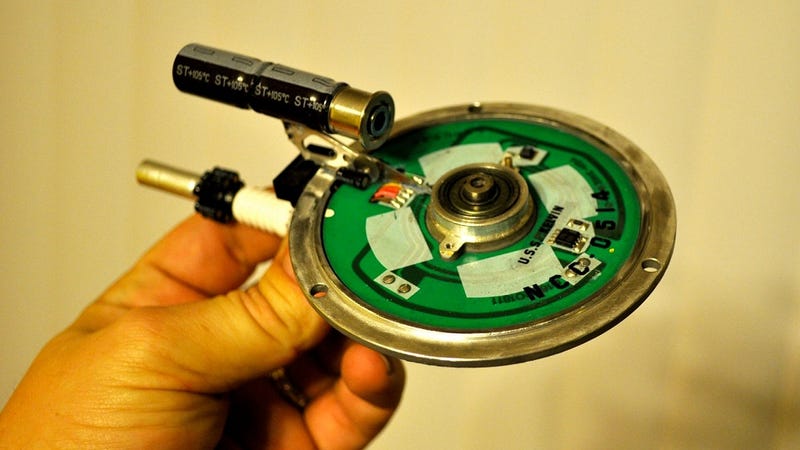 Etsy member Shankalonian has constructed some pretty beautiful versions of famous spacecraft, out of old salvaged computer parts. Like this version of the U.S.S. Kelvin from Star Trek, made out out of "an ancient hard drive motor, hard drive reader arms, mother board capacitors, [and] a Toyota Corolla spark plug."
Check out some more of Shankalonian's amazing creations in our gallery, and see more over at Etsy. [via Technabob and Neatorama]
Klingon Bird of Prey — "'It is a good day for your computer to die!' This bird was commissioned out of a dead HP Desktop."
X-Wing Fighter — "created almost entirely from leftover junk out of a DVD-Rom drive and a TV receiver."
More of the Kelvin
U.S.S. Enterprise, also made from an old hard drive.