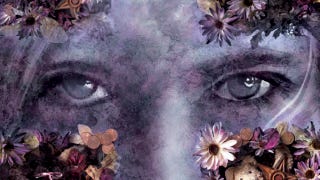 One good thing is coming out of yesterday's Weird Tales controversy: We're getting a brand new professional science fiction and fantasy magazine. Shimmer Magazine has been a cool small-press magazine that publishes stories that are "dark, strange, funny or all three," as Mary Robinette Kowal puts it.
But starting with its next issue, Shimmer is increasing its pay rates to 5 cents per word — the minimum to qualify as a professional market for the Science Fiction and Fantasy Writers of America. Kowal is making up the difference, so that there'll be a new magazine for people who no longer feel like sending their work to Weird Tales.
Kowal quotes Shimmer editor in chief Beth Wodzinski as saying:
Even without publishing the overtly racist chapter of Victoria Foyt's novel Save the Pearls, it's pretty clear that Weird Tales is no longer interested in publishing the kind of beautiful, dark, and original fiction that I adore - and the vocal outrage from the entire speculative fiction community shows that we are not alone in loving these stories.
Kowal says she's paying out of her own pocket to increase the pay rates at Shimmer, to "make certain that there is a good home for all those weird tales in a magazine that has always, always made me proud." So the big winner out of all this could be writers whose strange, dark stories need a good home. [Mary Robinette Kowal]
Top image: John Picacio cover art for Shimmer Magazine.