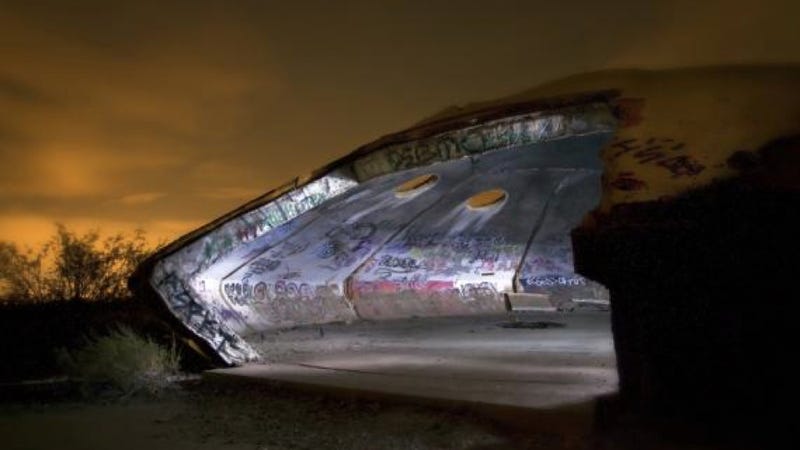 In Casa Grande, Arizona, there's a mouldering set of futuristic domes and saucers that were once destined to be computer manufacturing plants in the 1970s. According to urban legend, they were never used. And now the Domes, as they are called, are the site of Satanic rituals. And if you look at these pictures, you can see why. Lucifer would love this place! I mean, if he weren't busy hanging out over at Foxconn.
The Domes were built to facilitate the manufacturing of computers back in the late 70's early 80's but was never completed, evident from a couple of foundations that were started and left to molder. One of the buildings is shaped like a flying saucer and the other three are as if spheres were joined together, looking like huge concrete caterpillars.

Talk from the locals about the domes concerns ritualistic witchcraft and satanic worship. "Stay out of there and don't go into the tunnels" is the refrain, and indeed there are tunnels under the Eastern end of this facility.
I love this video of cute goth kids visiting the Domes.
Plan visits to more weird places on Atlas Obscura. Photos via Atlas Obscura.