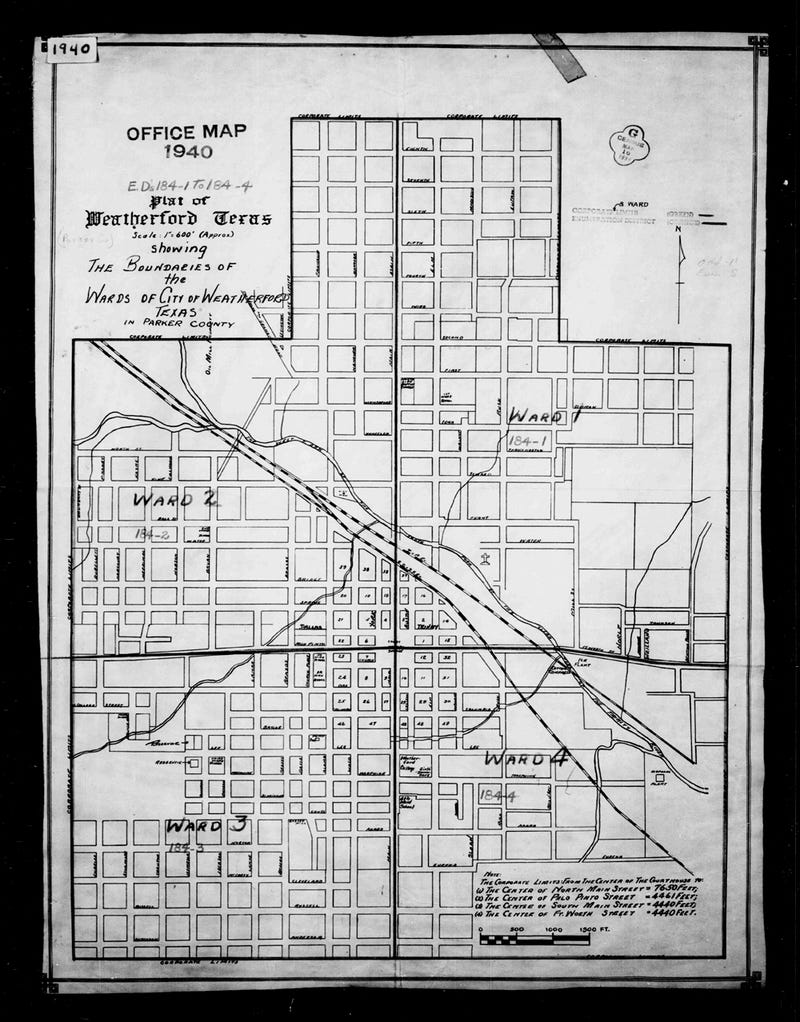 The National Archives in the United States have, for the first time, made all the results of a U.S. Census available online. After 72 years, confidentiality rules protecting personal information given in the U.S. Census expire. So now you can read every answer given to census takers in the 1940 census, including names of family members, household income, addresses, and more. Currently the census is only searchable by regions, so if you want to find your family members you'll need to know where they lived in 1940. The Archives promise that searching by name and other pieces of data are coming soon.
Even if you don't know where members of your family were 1940, there is still a ton of fascinating information available in the Census data, from income levels to detailed maps (here you can see a map of Weatherford, Texas, the town where my mother was born 3 years after this Census was conducted — click to enlarge). People were so excited to pore over this Census data that millions hit the site when it went live two days ago, completely overloading the government servers. Right now the site is loading fine, however, and you can search to your heart's content.
Begin your search through the 1940 Census here.