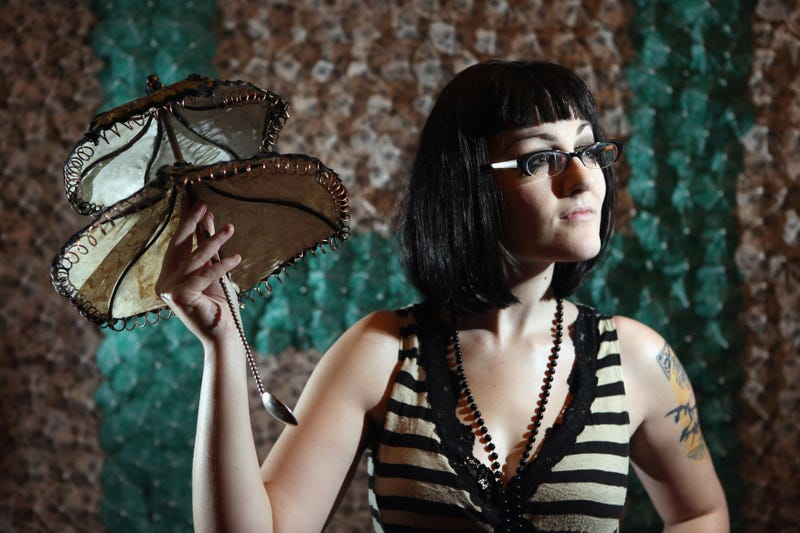 Mad science has seldom been so practical as at the Hendricks Unusual Umbrella Emporium in London, where the most off-the-wall umbrellas in the world are being showcased, alongside some potent cocktails. The weird umbrellas include a pipe umbrella, that will keep the rain from ruining your smoke-up. And a pair of mustache umbrellas.
In the top image, that's Kate Shields holding a "bartool umbrella."
The umbrella emporium is a pop-up bar running in Seven Dials through Saturday night. Along with the unusual umbrellas shown here, there'll be cocktail umbrellas designed by the U.K.'s top bartenders. And some specialty cocktails. Just keep it dry, please.
Photos via Oli Scarff/Getty Images.
Kit Cox and his mustache umbrella.
Duncan McRae and his pipe umbrella

David Piper holding his umbrella.

Cigar Umbrella.

Kit Cox, David Piper and Rick Bosman holding umbrellas.