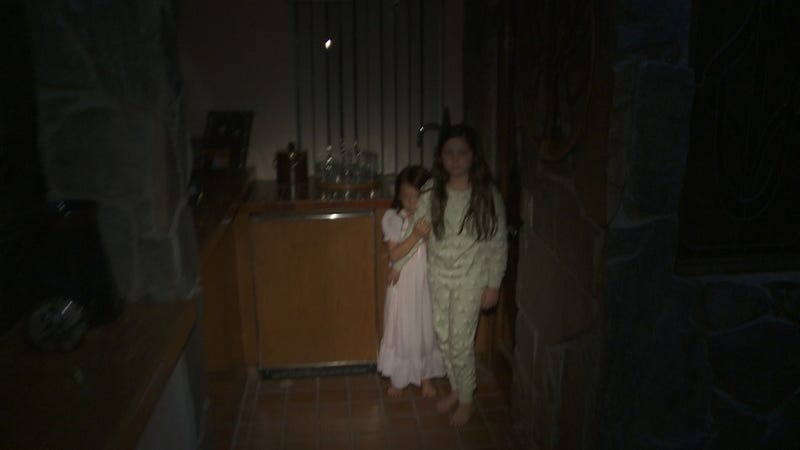 We admit we were pretty skeptical about Paranormal Activity 3, until we saw this recent trailer, packed with scares and creepy flying children. Could this origins tale be the scare-fest we wanted from the second film?
Check out this new demon reaction shot, and find out about how you can bring the found footage flick to your town.
Want PA3 to premiere in your hometown? Then you gotta tweet to get it. Here are the rules of the competition, straight from the studio:
In an unprecedented move, Paramount Pictures will debut PARANORMAL ACTIVITY 3 exclusively in cities where the most fans "Tweet To See It First". This first ever of its kind campaign launched today at 8:00 a.m. PDT and is open to fans worldwide. PARANORMAL ACTIVITY 3 will premiere on October 18th in the top 20 cities with the most tweets, 3 days before the film's global release...

To vote, fans can go to www.ParanormalMovie.com and select their city from a global map, which will also serve as the point of entry to create a tweet with a special set of hash tags that link directly to twitter. Once a tweet posts, it counts as a vote. A leader board will show the top 20 global markets in real-time.

The "Tweet To See It First" competition is available to audiences worldwide and ends at 11:59 p.m. PDT on Thursday, October 13th. The top 20 cities will be announced on Friday, October 14th.