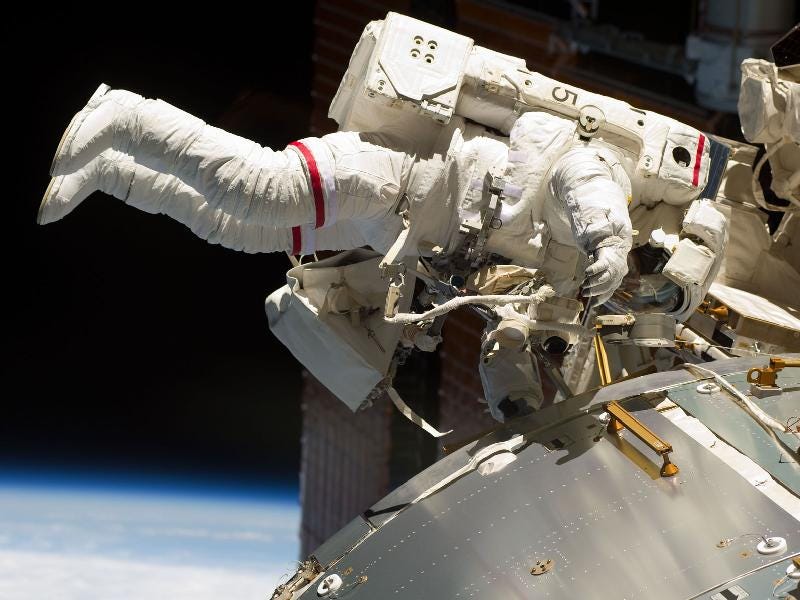 NASA has a game that allows players to conduct a virtual space walk and go on virtual missions. It's based on actual missions. The game gives aspiring astronauts a tour, a quest, and a timer. The description beckons those who want to do glamorous work like repairing power lines while keeping an eye on their oxygen levels:
"In Station Spacewalk Game you'll experience the thrill of conducting NASA repair work on the International Space Station. After negotiating your way through the airlock, you, the astronaut, will be tasked with jobs critical to help power up the space station so it can continue to operate. First take your time to explore the station, but then it's time to get to work. You'll have to move quickly and carefully, with a limited quantity of oxygen you must complete your Extravehicular Activities (EVAs) and get back into the airlock before your air supply runs out."
You can complete several missions, from simple explorations to 'riding the robotic arm.' You will need the web player. (And for those not willing to download anything, there's even a text description of the game.) Check it out.
Image: NASA
Via NASA