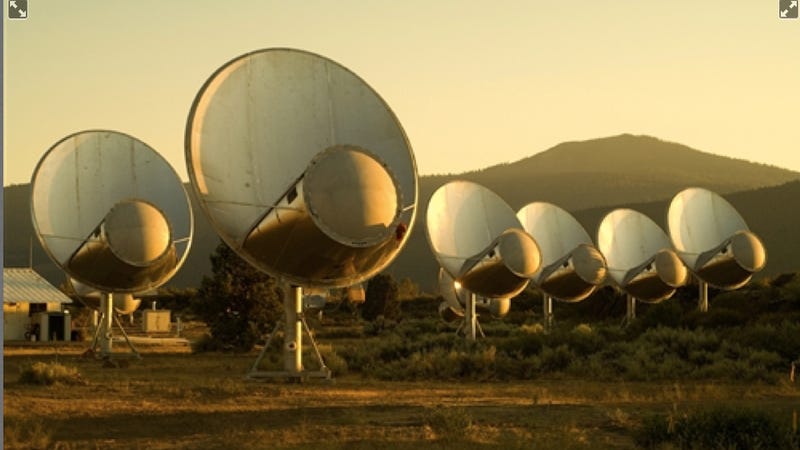 Let the search for extraterrestrial life resume!
Back in April, the SETI Allen Telescope Array was shut down due to lack of funding. Now, the institute's search for extraterrestrial life is set to resume, thanks in no small part to more than $200,000 in donations from thousands of fans.
"We're not completely out of the woods yet, but everybody's smiling here," the institute's chief executive officer, Tom Pierson, told Cosmic Log's Alan Boyle.
You can read more about the history of the SETI Institute, and the steps it's taking to reduce the cost of searching for alien life, over at Boyle's Cosmic Log blog.