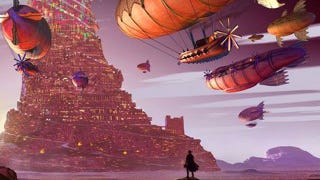 Can you survive the onslaught of entertainment that's coming for you in May? There are new movies, including Thor and Pirates of the Caribbean. New John Scalzi! New China Mieville! Tons of conventions! And loads of season finales on television!
If you're not scared to read spoilers for real life, here's your ultimate guide to what's happening in May.
Top image: Cover art for Terminal World by Alistair Reynolds.
As always, you can download the io9 calendar as a printable PDF here. And if you have any cool events for February's calendar, drop us a line at calendar@io9.com.
Amazing design and layout by Stephanie Fox, and research/reporting by Michael Ann Dobbs and Gordon Jackson.