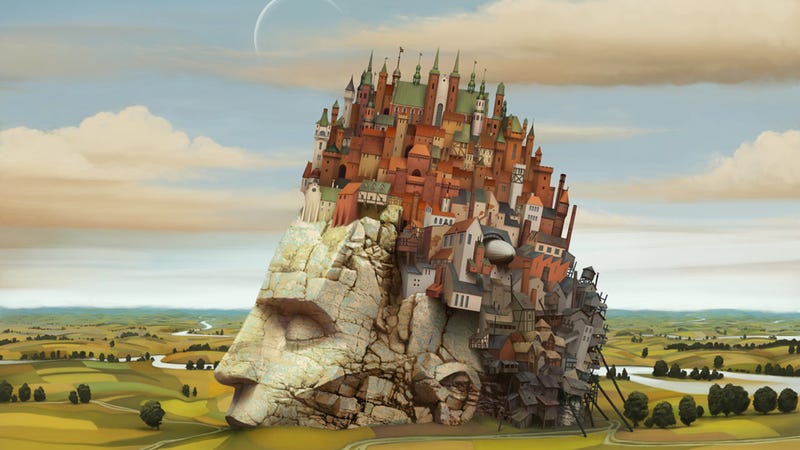 When the old cities had crumbled into nonsense stones, the grand avenues and statuaries were fertilizer for a thousand generations' farms. Until the great rains unburied the past, piece by piece.
Ruin palaces were suddenly all the rage. Castles were built upon the collapsed, tile roofs of the ancient world, and rich little towns sprouted in the hair of what had once been impossibly enormous busts of great leaders.
Sometimes cartoonish, sometimes terrifyingly dark, the illustrations of Marcin Jakubowski will draw you into worlds you wish you could visit . . . and ones you'd be terrified to witness in person. We've got a gallery.
Jakubowski is a freelance concept artist and illustrator in Gdansk, Poland. He designs book covers, and works on CG animations, TV shows and commercials. See more incredible art on his website.
Dark Cyborg

Enclave

Nuclear Winter

Red Hand (from the card game Purge: Sins of Science)

Spoiler Commander (from the card game Purge: Sins of Science)

World Spoiler (from the card game Purge: Sins of Science)